【Interview】Lawrence Renes , Conductor
News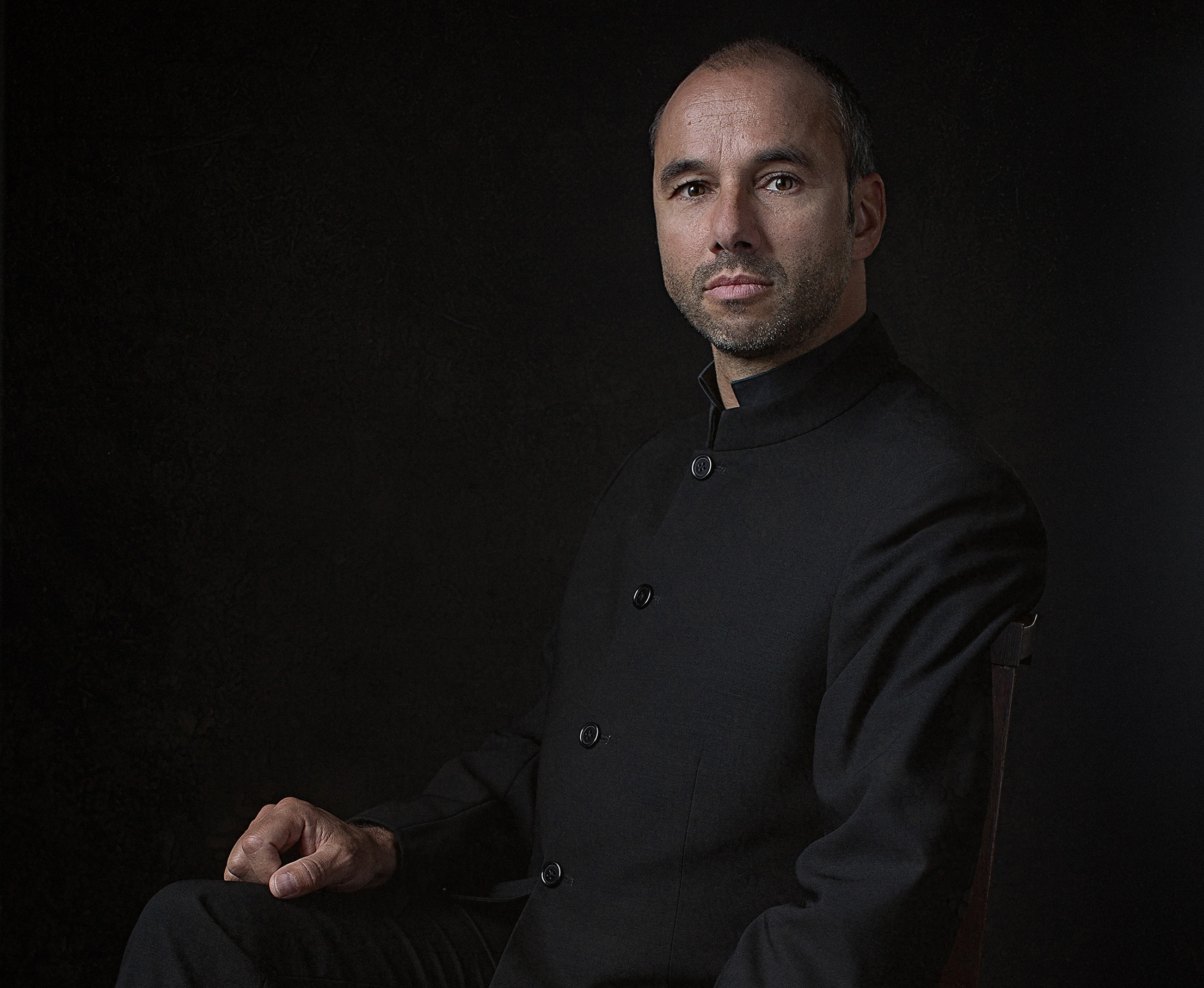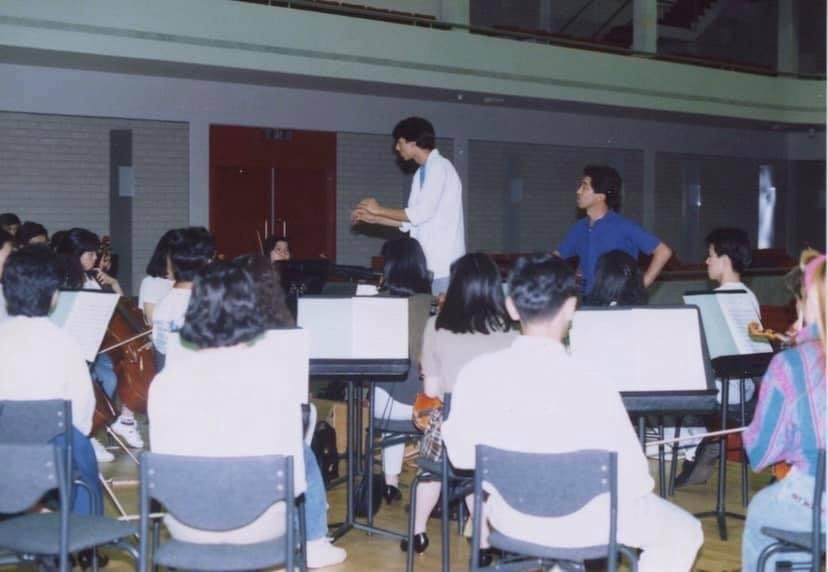 Dutch-Maltese conductor, Lawrence Renes, makes his second appearance with the Tokyo Metropolitan Symphony Orchestra [TMSO] next week. Over the years he has had so many connections to Japan, which started in his teens when he joined the Kwansei Gakuin Symphony Orchestra's tour of the Netherlands as a violinist. Subsequently he was invited to Japan by the conductor of the orchestra, Masaki Nakata, and stayed with a Japanese family in Kyoto for two months. He is still in touch with the friends from this period who come to hear his concerts in Japan. He also has fond memories of attending a masterclass with conductor Hiroyuki Iwaki in Hilversum. On this visit, he has had to undergo 14-days quarantine, but he tells me this is not important as he really wanted to return to make music with the TMSO.
Left: The young Renes conducting the Kwansei Gakuin Symphony Orchestra, watched over by Masaki Nakata
——What was your impression of the TMSO on your previous visit in 2018?
I'm always a bit nervous about meeting an orchestra for the first time, but the chemistry was so beautiful and very impressive. Maestro Oliver Knussen died shortly before, and I was invited to take over from him, which is not so easy because the orchestra and audience are expecting a great friend, and instead a great unknown person comes. We performed a piece by Knussen, Takemitsu's Orion and Pleiades for cello and orchestra, and Holst's The Planets, so the whole programme was like an amazing introduction to the orchestra and audience. What I love about the audience in Tokyo is that they come and open their hearts. I have very good memories of our music making and I'm so happy to be invited back.
——For this concert, you've chosen Wagner's Der fliegende Holländer overture, Prokofiev's Piano Concerto No. 3 with Kanon Matsuda, and his Fifth Symphony.
Originally, we were going to do Sally Beamish's Viola Concerto No.2, which I didn't know and so I was already preparing it. But because of current travel restrictions, Tabea Zimmerman couldn't come, which we all understand of course. But now we have this wonderful young Japanese soloist, Kanon Matsuda, who will play Prokofiev's Piano Concerto No.3, and I'm very much looking forward to make music with her.
I have a life-long love relationship with Prokofiev's music, ever since I played in the National Youth Orchestra in the Netherlands. I remember being fifteen, and we played his ballet music Romeo and Juliet. For a teenager with so many emotions and hormones, it was a revelation!
For me, the Fifth Symphony is very close to Romeo and Juliet – for example, the love theme in the third movement, and the playfulness. It's like Romeo and Juliet symphony. I'm sure the audience will be overwhelmed by the searing melodies and harmonies that can be painfully dissonant but opening up to so much beauty. Although it has a symphonic structure, it's very much rhapsodic – we start from the first note then from that spins a life story, which is just magical. I want to explore this magic with the orchestra and we want to share this for the audience – this is so important, even more in the time of pandemic.
——I'm assuming Der fliegende Holländer overture was chosen because the originally-billed programme had a sea-related theme with Beamish's Viola Concerto No. 2 entitled "The Seafarer". In your work as an opera conductor, you must have had a lot of experience in conducting Wagner.
Yes, I have done so much opera, including the years I was the Music Director of the Royal Swedish Opera, so I've conducted most of Wagner's operas multiple times.
I have a passion for sailing, and this summer when I was sailing alone, I experienced a big storm in the middle of the night. I was not afraid, but I was in awe of the power of this storm of the sea. For me, that translates to the overture of Der fliegende Holländer. For me the piece is not a description of big waves and a lot of wind, but a translation of these emotions.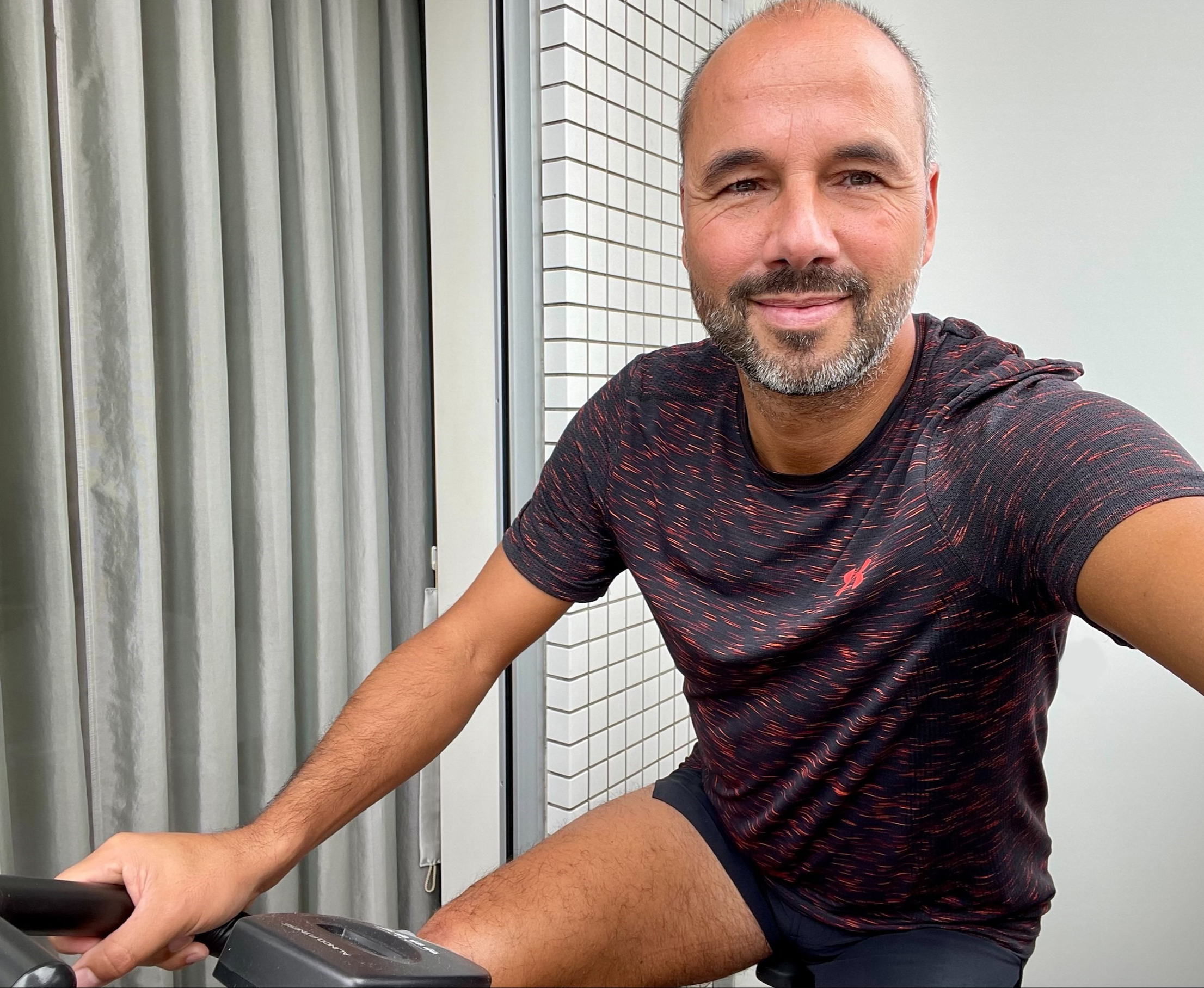 ——Looking at your concert calendar before the pandemic, you were globe-trotting and guest conducting all over the world, both orchestras and opera houses. How has your life been during the last 18 months?
Perhaps one good thing about the pandemic is that life became slower, and we have time to listen to our inner voices. I think this is important. When you have a very busy life, sometimes we don't hear our inner voice any more.
I didn't conduct at all for a big part of one and a half years. I did a no- audience concert at the Concertgebouw earlier this year, and in July conducted two programmes with the Melbourne Symphony Orchestra. It was a difficult time because for me, ultimately music is about sharing. Sitting at home and reading the score, I can hear music in my head but it's not the same as having all these wonderful musicians of the orchestra create the music. At the beginning of the pandemic, we all tried to do online projects. But we need the energy that we feel in the concert hall. Listening to a CD or streaming is not the same.

——One of your mentors has been the eminent Dutch conductor Edo de Waart. After you graduated the conservatory, you started out as his assistant at the Netherlands Radio Philharmonic. What has been the most important thing he taught you?
I learnt so much from him: to be meticulously prepared, to work very hard, to be very true and honest to yourself, and to really listen to the musicians. The last may be the most important.
A long time ago, I was conducting an orchestra as Music Director, and somehow I got stuck. I spoke to Edo about it, and he said to me: "You know the orchestra very well, but you're focusing too much on the mistakes. You are not conducting the music. You are not listening to every person and the musical story that they are telling." It was like a big revelation to me. Now we are colleagues, and our friendship is very strong. We talk on FaceTime every week.

——What are your plans after Tokyo?
Immediately after I return to the Netherlands, I'm conducting the Netherlands Radio Philharmonic in a matinee at the Concertgebouw (9 October). It's a programme with Strauss's Don Juan, "Nachtstück" from Franz Schreker's Der ferne Klang, which I've also recorded in the past, "The Chairman Dances" by John Adams, and a world premiere of a triple concerto by Tim Kliphuis. The good news is that the Dutch government decided a few days ago that we can have full capacity audience again.
——Do you have a message for the TMSO fans and audience?
My message to the TMSO is that I am so happy that you have such a beautiful orchestra that gives you so much. Equally I'm happy for the TMSO that they have such a passionate and loyal audience. Take care of each other, enjoy, love and support each other in these difficult times. The relationship between a home orchestra and home audience is such an important relationship.
——I'm hugely looking forward to the concert. Thank you very much.

Interview by Nahoko Gotoh